I'd like to thank whoever taught me troubleshooting so long ago.
I think I've used that skill set five times in the past two months!
And this time I just really want to tell the whole world about.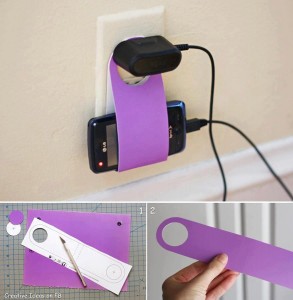 OK, so my fob to my car was starting to work less and less, 2nd and 3rd try each time to get my car locked or unlocked.
No problem, I have a second one tucked away somewhere from when I purchased this vehicle right? I fish that out and pretty quickly that one's working its way toward taking a 3rd and 4th try. I switch back and not even in days that one passed the 4th try and was taking sometimes half a dozen tries each time. Great, does it just need a battery or is there something massively wrong with the electrical system?? Something I certainly can't afford right now if it's not warrantied or covered in a recall or anything, yikes.
I go to AutoZone to use their cardboard testing display thing right? The light comes on just fine every time. First try and all. I'm not sure but the light coming on looks feint maybe. Nothing to compare it to.
So before going in and asking at the dealership I figured I'd trouble shoot two more times with brand new batteries because that will cost me far less than asking them to clean, repair or replace the brains of the car!
I buy one battery and swap it in. Right away the car starts locking and unlocking on the first try. So now I'm just thinking I need to buy a second CR1616 battery in the not too distant future, whenever I can better afford to just buy extra things again.
So thank you to whoever taught me troubleshooting. Some was my dad when I was a little kid but the bulk of it really was in Fort Gordon, GA., when I was in A School for the Signal Corps. Lineman tool and my trusty Swiss Army knife and I'd learned how to troubleshoot just about anything. Yay! Oh man, what was that Signal Drill Sergeant's name?? I'll have to try and look it up in old journals because I really do want to think the old guy if he's still around. He's the one who didn't like us swearing around him, saying he'd compromise on most of the cuss words, but absolutely no fbombs and no G- D-, etc.
Didn't find out until graduation when one of the kids in my squad wanted to marry his high school sweetheart right on the same day he graduated. Drill Sergeant goes, "Does he have blood test squared away?" Yes. "Marriage license?" Yupper, "well then I can." What? Drill Sergeant. You mean to tell me that Drill Sergeants can perform wedding ceremonies? "Ordained black southern Baptist preachers can," he told me, wow. I didn't know. Anyhow, the coping skills that guy had, wow, and the ones he imparted on me? Almost as much wow.
Thank you, thank you thank you.