I stand here
One leg on the bottom step
On the stairs above me
Thinking deliberately
About just the right next moment
To lift my other leg
Just the right way
So my next step
Won't trip me up
And leave me in a wheelchair
The rest of my life.
Every time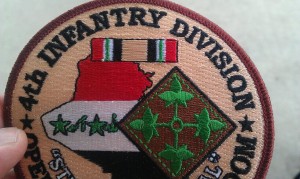 And I create this poem
As I think it.
hey vet
take a look at yourself
and smile at what you're made of
we are the 99%
we gave 100%
110% really
ain't a zero sum
game
ennit?
we get any real respect
or just buy one
get one free off the kiddy menu
at dennys and apple bees?
you say you support the troops?
where's my frickin' healthcare.
why am I missing teeth
when root canals would've cost you pennies on the dollar
why do bush and clinton and obama keep moving me in and out of Priority group 7!
when did the gi bill
become
in reality an insurance program
not a benefit
why does my college degree get me no new jobs
no raises
no additional health benefits
and no burial coverage unless I wanna just go in one of those statewide rows?
why does my eczema only respond to
agent orange meds
and I'm afraid to even find out if
gulfwarsyndrome
meds
would actually
get rid of it!
oh you fund raise off of me
you make yourself look good
you get yourself elected
you line your pockets
you say you support the troops
you wear your shed, right and true colors one day
you think a meanstreak
and you talk a mean line
and say you can't thank me enough
then pardon
my
french
where's
my fucking
healthcare.
and why are one out of four
homeless
panhandlers
and will-work4food signs
my brothers and sisters?
I'm a veteran
I'm the neo urban american warrior society
I bury my dead, I take care of children and elders
whether they're mine or not
I think large thoughts on behalf of you and me and everyone else
And lastly me, really.
I'm the warrior society, the 99%, the bled, the light and the glue.
I served all of yall
I got your Veterans Day
hangin
right here.
roo ha!
[Hear this here…]=[http://youtube.com/watch?v=PFv6DtDLHPw]