"Sometimes it's a good day to die, sometimes it's a good day to have breakfast." — Thomas Builds-the-Fire
College teacher Julie Jennings conveys the following breaking news:
"The 3-20-10 Providence Protest has sparked a dialogue with the game's publisher. The game-maker is starting to consider Native pre-testing of the game. Julie Jennings would like the game-maker to be invited to present to the Rhode Island Indian Council. His letter will be printed soon and he (B. Youse, a corporate owner no doubt) can be reached at byouse@cablespeed.com "
RE: King Philip's War role playing game.
Company Name: Multi-man Publishing.
My Opinion:
Awesome. Maybe he'll allow a hefty portion of the outside panels of the box be words from elders of many tribes saying how they feel and strongly suggesting people learn more about not just Metacomet and Massasoit but find out more about each and every river name and street and town name. Heck there can be explanations that there are always more than one story that make up history at any time, and near the UPC label there could be a coupon for 5 bucks off at the Mashantucket Pequot Museum and Research center. And maybe he'll give a buck or two from each purchase to children in Haiti and Pine Ridge.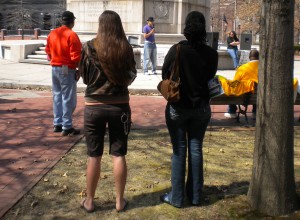 And how about a booklet listing NDN bands, artists, actors, songwriters, movie makers and all kinds of other talented people both contemporary and old.
There should be a separate booklet showing the facts that the original 13 colonies only succeeded in driving England out because native american boys were such skilled harpooners, lancers, swimmers, helmsmen and tacticians.
\
\
http://www.youtube.com/watch?v=36LO_zmTGOU
/
/
I demand somewhere on the box be placed the quote that almost got John Ledyard jr. kicked out of Dartmouth where he wrote in a bluebook that he felt Uncas should be placed right up there with Darwin or Isaac Newton for his grasp of science, technology tactics and domestic and nation to nation concerns.
OK I better stop ranting or this will get too long. Let me just say that all represents how I feel so far. I don't want this box to see light of day but if it must, this is some of the treatment I believe it should be given from beginning to end.
http://www.projo.com/news/content/INDIAN_WAR_GAME_03-15-10_46HKPR8_v28.3a62f30.html